Your Toronto Amazon Product Photography Studio
We Make Amazon Product Photos that Sell!
Canadian Amazon Product Photography Studio

E-commerce photos made to Amazon Specifications

Product Shots on Pure White

Lifestyle Images – With or Without Models
InfoGraphics – Graphics Design + Product Photos
Product Videos – Audio + Visual to Sell More  

Participate in the Photo-Shoot or Mail it in!
[email protected] 647-997-2793
About our Amazon Product Photography Service  Click here to learn more

We are here to serve your Amazon photography & graphic needs. We work hard to understand your vision, budget and style before prescribing a solution. We will provide you with guidance to create amazing images that will help you sell more.

Clients are welcome to drop off their product at our studio, mail it in, or participate in the photo shoot. Alternatively, we provide on-location photo service wherever you need us.

Main Images, Secondary Images, Lifestyle Images, Infographics
Amazon and most eCommerce platforms require Main and Secondary Images. Main images are those product shots on pure white. Secondary images can be lifestyle pictures, infographics, "what's in the box" pictures, etc..

We know the standards
Hire an insured expert to produce your Amazon product photography.  Because design errors can get you suspended or delisted, call Jules Design to produce your eCommerce content.  

Contact us for more details today 647-997-2793 [email protected]
Toronto Amazon Product Photography Rates & Packages
Bronze
Basic Amazon Listings
$420 CAD+HST
9 Edited Images
on Pure White
2.5 hours of studio photography time
1 hours of editing time
One Infographic
Model Available
Extra project time billable at $100 per hour
Silver
Pro Amazon Listings
$650 CAD+HST
9 Edited Images on Pure White + 1 Infographics

30 minute telephone consultation 

2.5 hours of studio time

2 hours of graphic design time

Model Available
On-Location Photography & Stock Graphics available at additional cost
Extra project time billable at $100 per hour
Gold
Ultimate Amazon Listings
$900 CAD+HST
10 Edited Images on Pure White + 2 Infographic

30 minute telephone consultation 

2.5 hours of studio time

2 hours of graphic design time

Model Available + Add (starting from) $300*

On-Location Photography & Stock Graphics available at additional cost
*Extra project time billable at $100 per hour
*See terms regarding models below
* Projects with a model require a $300+HST deposit
Amazon Videos
Starting From
$1000 CAD+HST
Customized videos for Amazon

9:16 ratio, about 2 minutes, with branding, audio, graphics, narration.

Increase your Conversions & Order Volumes

We provide Creative Script Writing, Models, Locations and Lifestyles Available

Projects are billable by the hour + expenses & require deposits prior to creative development
1.  Pick a package (above)
2.  Sketch or photo the images you want us to make
3.  Notify us of your project by phone 
4.  Send us your sketches or pics by email
5.  Ship us your product
6.  We photograph it
7.  We send you watermarked pics as proof of work
8.  You approve and pay us
9.  We send you your pictures
Save your time by telling us exactly what you want.  Take a crude smart phone picture or draw a hand-sketch image to show us your ideal product shots or infograph. Don't worry if the art work is not perfect! 
The Infograph and Product Photograph
Your customer needs information to make a buying decision; it is our role to give it to them in a graphic.  The Amazon product shots we make include implied, factual and persuasive details to entice the customer to buy. 
Conventional product shots demonstrate the item from multiple angles of view to help the customer assess the product's physical attributes.   The infograph may include product shots, detail photos, written text and other graphics to sell the product's features and benefits.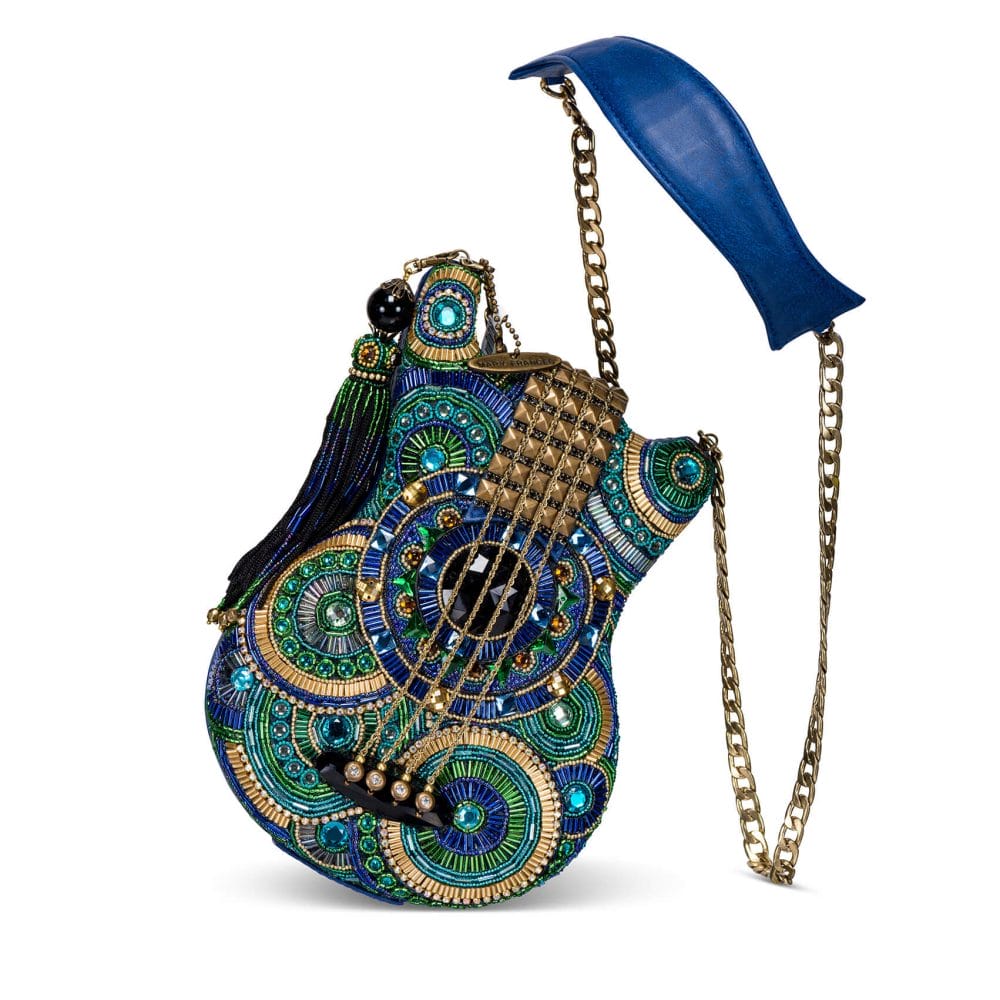 Conventional product photography is a photo that gives the potential buyer a clear view of the item.  The image is clean, flattering and descriptive.  Jules Design generally prefers to ornate the product pic with a faux shadow to give the item a more "real feel".
The infograph contains persuasive facts about the product to entice buying.  It can contains multiple product image angles, detail shots, written features and benefits, lifestyle images and more.
eCommerce & Amazon Product Photography by Jules Design
There are endless ways to demonstrate merchandise to customers using photos, graphics, words, people and movement.  Jules Design uses all of these to make eCommerce pictures that sell. Here is an array of our various types of product shots (with many more not mentioned).  Can you think of others?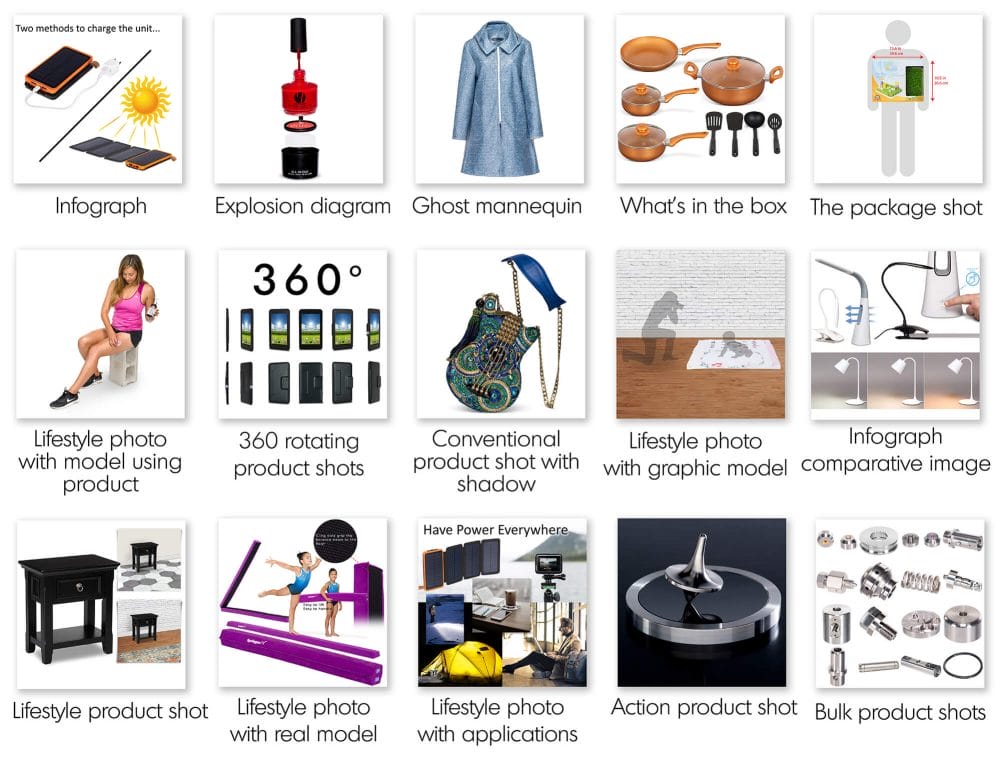 Amazon Product Videos
Video can be your online sales associate.  Create your own Amazon video with Jules Design to increase conversions. 
Product Videos can include the product in use, in a lifestyle context, a talking head, a rotating product image, assembly of the product- the possibilities are endless.  Our video service is customizable and can include models, on-location or in-studio service, script writing, stock music, narration, graphics, branding and more. 
Pricing is relative to the product scope. Therefore, the bigger your aspirations, the larger you should budget for the video.
So what are you waiting for?
Call us to Start you Online Business Today!
[email protected]    647-997-2793
TERMS & SHIPPING INSTRUCTIONS – PLEASE READ
PREPARING YOUR PRODUCT FOR SHIPPING- Please Read; Click the left arrow to expand
SHIP YOUR PRODUCTS TO:
Jules Marketing & Design Inc.
25 Hollinger Road Unit 8
Toronto Ontario Canada M4B3N4
[email protected]
647-997-2793
The following shipping instructions are mandatory as conditions of business
Please provide us your full name, legal business name (if applicable), verifiable business address, email, phone number.  Without this information, we will not start any project.

We do not accept parcels that exceed 48″ x 48″ x 48″ inches at this time.
We have a wide array of attractive models available to satisfy most of our customer's lifestyle photography needs.  Clients with very specific model or actor requirements including (but not limited to) race, age, gender, etc may be subject to a special search surcharge fee starting from $400 or more payable in advance.
We highly recommend when shipping your products to us, you choose a shipping method that gives you a tracking number. We have had issues in the past with lost packages and we would hate for that to happen with your product!
If you do choose an option that provides tracking, please send us your tracking number.
Make sure that the product you ship to us is in flawless condition and does not contain any of the following: scratches, finger prints, dents, broken parts, dirt, hair, unprotected sharp edges (i.e. glass picture frame corners, gardening shears, etc).  Our cleaning time will cut into your photography time.
While we understand that a small amount of dust can be expected in the shipping process, we recommend using rubber gloves when packaging your product, if it is not already wrapped in plastic; we highly recommend using gloves when packaging products made of materials that are susceptible to fingerprints and smudges (i.e. glass, clear plastic, stainless steel, etc).
Please inspect your product before shipping to ensure that it is in near perfect condition since it will represent your products and brand visually. Our photographer will be handling your product with rubber gloves to ensure the cleanliness of your images.
After the photography project, we will hold your merchandise for a maximum of 30 days.  You can arrange to pick up your merchandise at our studio during normal business hours or, we can ship the item(s) back to you at a cost of $100 per item + HST.  For Clients who opt to have their products shipped back by mail, you must:

Supply us with adequate packaging with prepaid shipping labels to safely return your merchandise at no cost to Jules Design.
The shipping labels must be created for pickup at the studio of Jules Design or drop off at a Canada Post facility.

We will not return your merchandise until these conditions are met.  Jules Design will also not be held liable for product damaged during the shipping process or discarded after the 30 days post product photography holding period.  Also note that on return and receipt of your package, the product within it may be damaged from the photography process; therefore, the item may no longer appear as new and the item may not be sell-able.   Jules Design will not be held liable for the condition of the product after this said photography project.

CONFIRMATION OF RECEIPT OF PRODUCTS When we receive your product, we will open the package and inspect it for any damage. Once our examination is complete, we will send you a confirmation receipt via email. We will contact you should we have any questions regarding the photography of your product. Please feel free to contact us with any questions or concerns while your product is in our possession.
Mandatory Terms & Conditions for this Business Agreement- Please Read; Click the left arrow to expand
Throughout this transaction, the vendor for this offer will be referred to as Jules Design and or Jules Marketing & Design Inc.. You, the buyer will be referred to as the Client or Customer.  The Customer is the individual authorized by their respective organization, or an independent contractor who has requisitioned and or purchased the services as described in this web page offer by Jules Design.
These terms and conditions apply only to this Amazon Product Photography service on this web page exclusively.  All other services offered and quoted by Jules Design will be governed by the terms and conditions provided in that document by Jules Design to the Client.
These terms and conditions will act as the enforceable governing rules between Jules Design and the identified Client(s) throughout this business transaction. The Client will demonstrate acceptance of this agreement and its terms by scheduling a photography session, video production, consulting or media design session with Jules Design.
In your initial communications with us, please provide us your full name, legal business name (if applicable), verifiable business address, email, phone number.  Without this information, we will not start any project.
Projects over $1000 in scope are subject to deposits.
No product photograph re-shoots. Unless we made a clear error (such as photographing the product upside-down or backwards), we do not provide product photo re-shoots.  If you have specific angles of views that you need us to photograph, you may have to either 1) participate in the photo session or 2) provide us with a hand sketch describing your desired final image.  You may also provide us with a crude smart phone picture to communicate your ideas.  Additional editing is available at our shop rate of $100 per hour.  For infograph images, photos in excess to your chosen package and stock images are available at additional charge.
Revisions to infograph images are limited to 30 minutes of editing time.  Additional editing is available at our shop rate of $100 per hour.  For infograph images, photos in excess to your chosen package and stock images are available at additional charge. 
Once the project is initiated, The Client may only change the scope of the Project with the written approval of Jules Design. Please note that changes in the project scope may incur surcharges especially if the production process has already begun.  For any change in the project scope, the Client accepts and agrees to pay for all work already completed by Jules Design at the studio shop rate of $100 per hour plus expenses if applicable.
Jules Design has a colour managed workflow.  During the photo process, we measure the light colour and intensity.  Moreover, we use a colour calibrated monitor to assess the best colour accuracy possible. However some colours are not easily replicable and some variations can occur from one image to the next. The Client understands that some colours such as fluorescents, metallics, iridescence and other hues cannot be duplicated with camera technology.  We will do our best to provide consistent and accurate colour images.  As our colour controls are strenuous, the Client agrees to accept and pay for all images produced by Jules Design irrespective of the colour output.
Jules Design reserves the right to refuse, delay or cancel a project without penalty if any product, props or instructions are received damaged, dirty, unassembled, lacking clarity in details, delayed or due to any other factor causing difficulty to the project's execution.
When you hire Jules Design, you are hiring our creative abilities and design services.  Therefore we are producing creative output that may not coincide with your expectations.  If you have specific requirements for your project, you are required to communicate your criteria prior to the project's execution.   The Client understands that all creative output and services are billable. Creative services include Client meetings, concept development, design, sourcing design elements (such as media), project coordination and redo requests. The Client will be obliged to pay for all meetings and services requisitioned per the pricing structure in this agreement.
The Client will be responsible and required to pay in full for all services requested and ordered. The Client will review watermarked images for final approval prior to the final project payment.  Upon payment, Jules Design will deliver the completed files to the Client.  On payment in full, and once the Client has received the requisitioned files as defined in your order, barring extremely and unusual circumstances, the project will be deemed completed and no refund will be allowed or issued.
Jules Design will invoice all work completed for your projects every 30 days; regardless if the project is complete. Files archiving for this project is available at $50 + HST per year per project. Jules Design will keep the images for this project on file for 4 months after completion of this project.
Projects requiring additional services or expenses not described in this quotation may be subject a surcharge at our shop rate of $100 per hour or at an appropriate fee with reasonable markups if applicable. Additional services may include courier costs, parking, props, file delivery, complex staging, product cleaning, additional staffing, 3rd party vendor services, models, model search and casting, major studio cleanup, garbage removal, managing product reflections, significant Photoshop editing, rush fees, graphic design services, stock video, stock graphics, stock music or fonts, steaming, USB keys, etc. Should the Client request or expect additional services exceeding what is described in the offer as described on this web page, Jules Design reserves the right, free of any penalty to revise the pricing agreement, add to the invoice, hold or cancel this project.
After the photography project, we will hold your merchandise for a maximum of 30 days.  You can arrange to pick up your merchandise at our studio during normal business hours or, we can ship the item(s) back to you at a cost of $100 per item + HST.  For Clients who opt to have their products shipped back by mail, you must:

Supply us with adequate packaging with prepaid shipping labels to safely return your merchandise at no cost to Jules Design.
The shipping labels must be created for pickup at the studio of Jules Design or drop off at a Canada Post facility.

We will not return your merchandise until these conditions are met.  Jules Design will also not be held liable for product damaged during the shipping process or discarded after the 30 days post product photography holding period.  Also note that on return and receipt of your package, the product within it may be damaged from the photography process; therefore, the item may no longer appear as new and the item may not be sell-able.   Jules Design will not be held liable for the condition of the product after this said photography project. 

Upon payment in full of this Project, the Client will own the entire copyrights of the media produced in this Project. Jules Design will retain the moral right to the images produced in this project.  The moral right is the right to associate Jules Design to the graphics or media produced in this project as part of our portfolio of work.
During and after this transaction, Jules Design will take all safeguards to protect our Client's best interests. The Client will not hold Jules Design liable for any damages due to negligence or matters beyond the control of Jules Design. The Client will not hold Jules Design responsible or liable for property damaged or destroyed, during transfer, shipment, or while in the care of Jules Design. The Client and all of the Client's associates accept all risk when visiting the studio of Jules Design.  The Client, their staff, vendors, family and friends will not hold Jules Design liable for any personal or property damages while on the studio property or the on-site working area of Jules Design.
Project Turnaround: We strive to deliver all project images within 5 to 10 business days after receipt of the product. We generally aspire to a 5 day turn-around or less.  As all projects are organized in a first come first serve order, rush projects with less than 5 days notice may be subject to a 50% surcharge.
On payment in-full and on project completion we will typically deliver you the files in the following formats:

High Resolution layered TIF file with a transparency layer with a shadow as a separate layer (if applicable)
High Resolution JPG (flattened) with a shadow (if applicable)
Web Ready (Amazon Friendly) JPG (flattened) with a shadow (if applicable)
Web Ready (Amazon Friendly) PNG (flattened) with a transparency layer and a shadow (if applicable)

Terms COD- Prices quoted do not include HST. HST 82462 8630 RT 0001 (HST number for Jules Marketing & Design Inc.) Late or disputed payments are subject to a 20% annual interest rate plus collection fees. Payment to orders may be made by Cash, PayPal, Bank Money Transfer or Cheque. Make all cheques payable to Jules Marketing & Design Inc. NSF cheques are subject to a $50 fee.
Send payments to: 25 Hollinger Rd Unit 8 • Toronto • ON • M4B 3N4  or bank via e-transfer
By awarding your photography contract to Jules Marketing & Design Inc., the Client agrees to the terms as specified in these terms and conditions 
Summary
Reviewer
Review Date
Reviewed Item
Amazon Product Photography
Author Rating